The Most Popular Baby Names Of 2018 (so far!)
Like choker necklaces, high-waisted jeans and elaborate hairstyles, baby names go in and out of fashion. Thanks to our network of hospitals, Mom365 is able to track the most popular names of each season and compile them into an easily accessible list.
Why check the baby names list?
Simply put: Naming your little one is hard. Most moms want something beautiful, meaningful and that will last a lifetime, but distilling the magic of your child into one word is a daunting task. Sometimes, knowing what's in vogue gives you a bit of inspiration.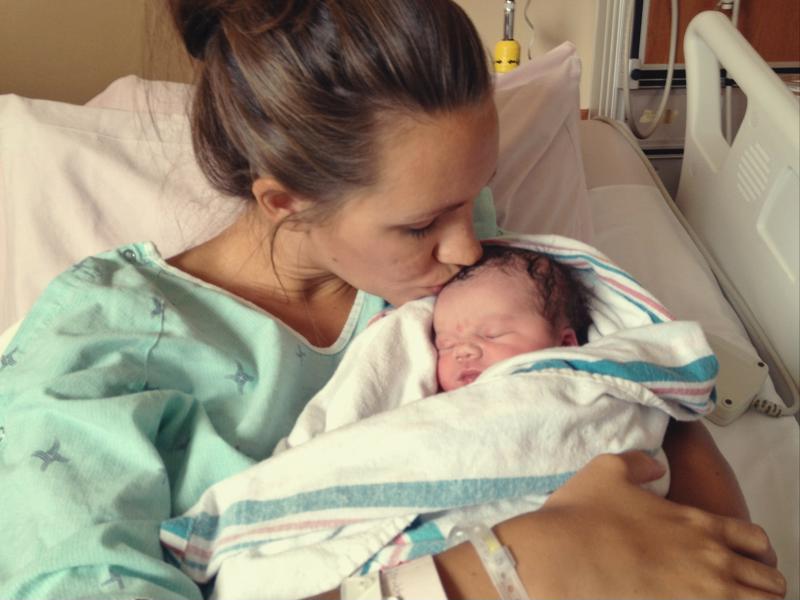 With that in mind, the top five baby names of 2018 so far are as follows:
Emma.
Liam.
Noah.
Olivia.
Ava.
The top names for girls are:
Emma.
Olivia.
Ava.
Isabella.
Sophia.
Finally, the top boys' names are:
Liam.
Noah.
Elijah.
Logan.
Mason.
If none of these strike your fancy, don't worry! We've got a great resource that shows you tons of names along with their origins and meaning.
Ways to find the perfect baby name
We've got a lot of baby names in our database, so you might find yourself unable to decide between many great options. Here are a few tips to help you narrow your selection:
Start with a nickname. Starting with a full name is intimidating, so think of something short and fun instead. Once you fall in love with a nickname, you can create a unique formal name to match.
Use a family name. These always have personal meaning, and they're a great way to honor an important relative in your life.
Think of someone important to you. Maybe, instead of a relative, you'd like to honor an influential teacher or best friend.
Think of what will age well. Sure, naming your child The Rock after your favorite wrestler-turned-actor sounds great now, but what about in the years after Dwayne Johnson steps away from the spotlight? Plus, how will "The Rock" look on college and job applications? Try for a name that mixes coolness and longevity.
Don't strive for perfection. There's no such thing as the perfect name, and trying to come up with one will only stress you out. As Meaghan O'Connell wisely said in a post for The Cut, the game is rigged, but whatever name you choose will feel perfect in the end.
If you need a little more help finding the perfect moniker, take our Baby Name Quiz!
Autumn Green is an artist-turned-writer who traded the sweet tea of the south for the deep dish pizza of Chicago. Her favorite subjects include art, culture, design, small business/entrepreneurship and healthful living.